This write-up will brief in XMLA and where do we get to see it in SSAS. This write-up is inspired from MSBI training and written by one of the attendee of past MSBI class conducted in Mumbai. So basically XMLA is a type of query language like the MDX and the DMX. The main purpose of this XMLA is to do SSAS administrative jobs like backing up the cube, processing the cube, etc. So in short XMLA is an administrative Query language.
How can we get the XMLA query of a Cube?
To get the XMLA query or to see how the query looks like, what we have to do is that go to our cube right click on it and select the option process. And then the option will appear on top for getting the XMLA query.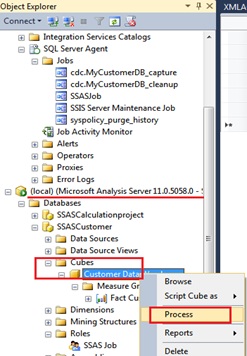 Once Process Cube is open then click on Script Action to New Query Window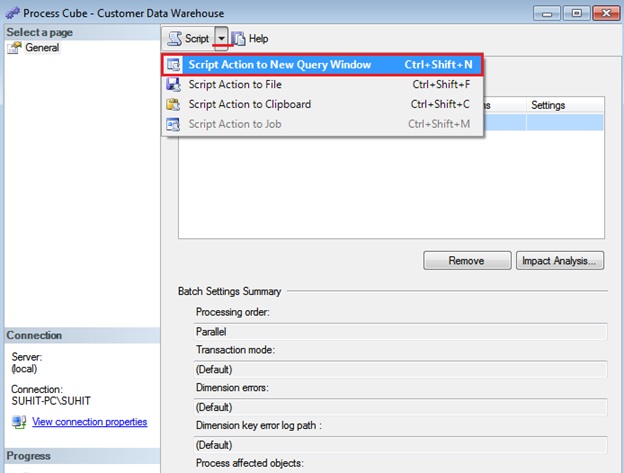 Below shown is the XMLA Query

Fundamentals are theory part many candidate feels boring during lecture so to make  MSBI training more interesting we have ensured to associate practical with it so that class become more interesting.
Comments
comments