Error:
While doing the demo for Data Conversion Error Output the following was the error faced by trainee in Mumbai MSBI Training session conducted by SBSS group. The screen snap of the error is as follows,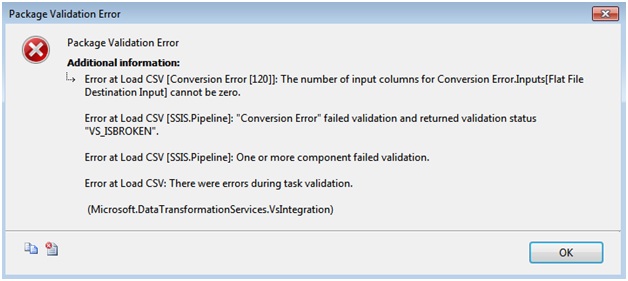 Solution:
The solution for this error is that when Conversion Error block was being configured the mapping of the columns was not done by the trainee. Therefore the above error occurred. So after doing all the configurations do the mapping of the columns,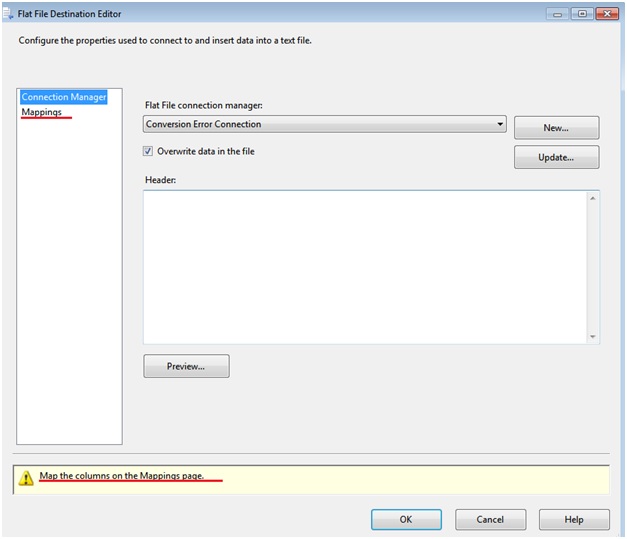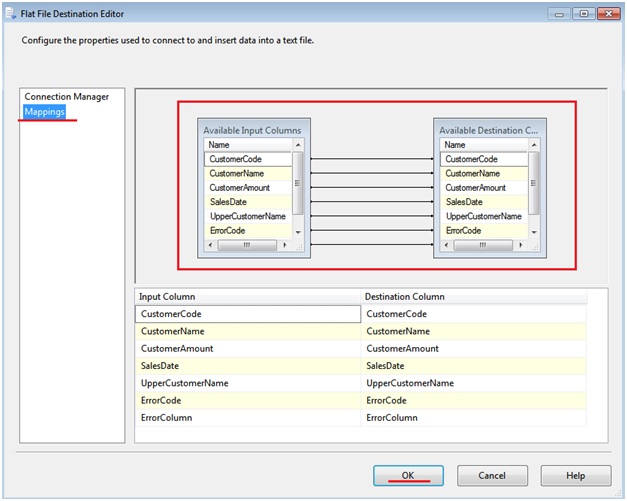 Learning becomes interesting and practical's proceed with ease if we get correct training, get enrolled to upcoming offline MSBI Mumbai training.
Comments
comments